JEROEN VANBEVER
Saxophonist – Composer – Arranger – Educator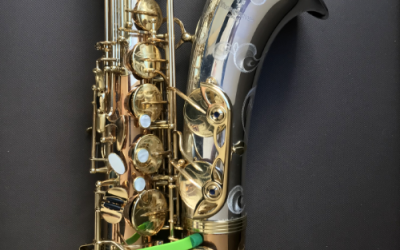 Key Leaves are a must have for every saxophonist! It's a simple, yet highly effective product, that prevents sticky keys and mold!
read more
March 14, 2019
LUCA School of Arts, Leuven
Saxofoonensemble & LUCA Winds
Naast een recent nieuw werk van de jonge Amerikaanse componist Tyler Habi (Washing up on shore) brengt het saxofoonensemble van LUCA School of Arts enkele transcripties uit de romantische literatuur zoals Peer Gynt Suite nr 1 van E. Grieg en Hungarian Rhapsody nr 2 van F. Liszt.