Nordic Saxophone Festival
Imagine you're putting 40 saxophonists together in Aarhus, Denmark for one week, let them play music, talk saxophone stuff, compete in "cheesy saxophone" competitions and occasionally giving them beers, well you have yourself what they call the Nordic Saxophone Festival.
Having been to a lot of masterclasses & saxophone festivals around the globe, I can honestly say there is nothing as cosy as the Nordic Saxophone Festival.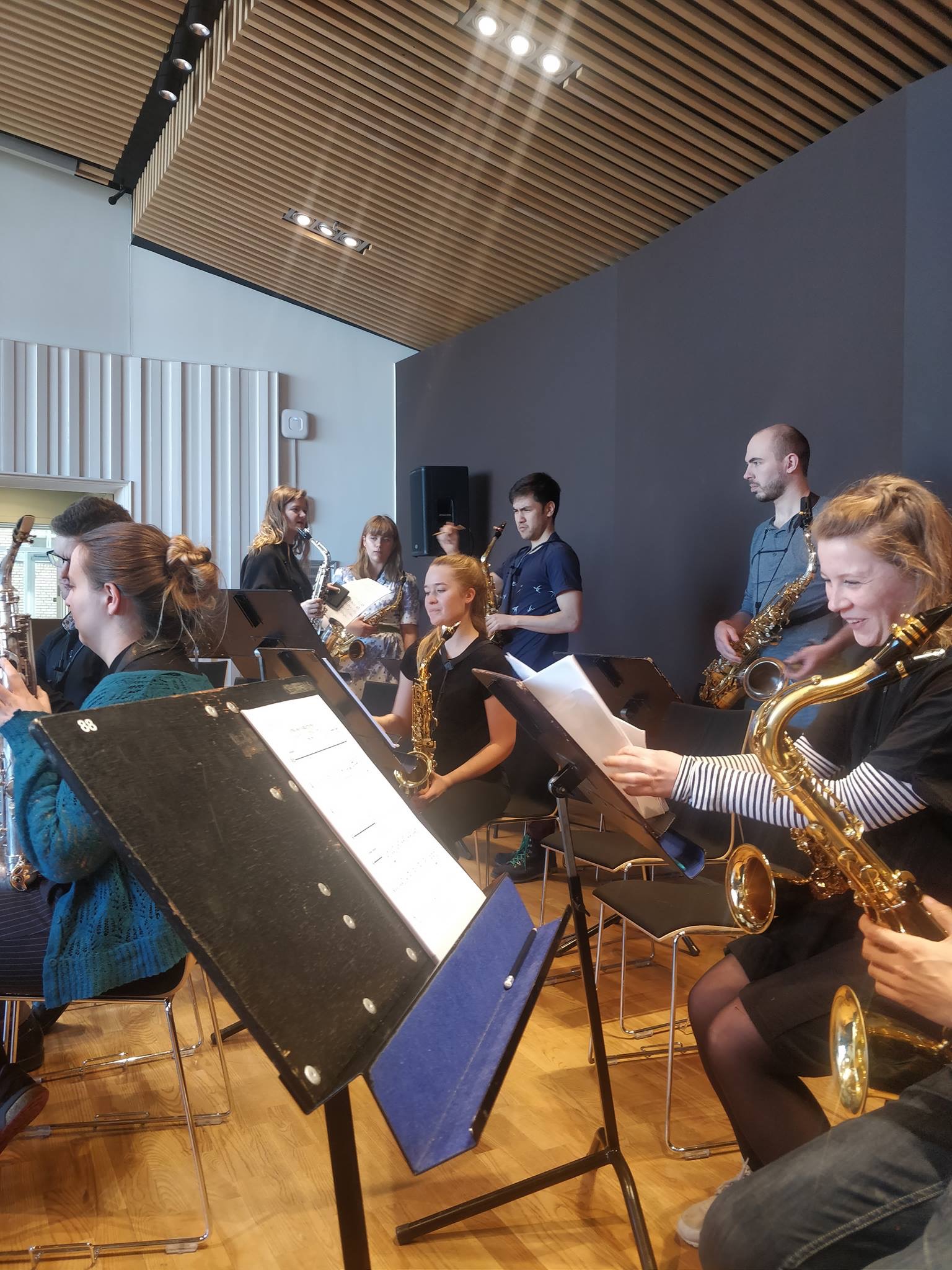 Ensemble Rehearsals
Kammermusiksalen, Musikhuset, Aarhus, Denmark
The Nordic Saxophone Festival was founded in 2008, by the Danish saxophonist Claus Olesen & Swedish saxophonist Johannes Thorell. Since that first edition, the concept of the festival remained the same: a chamber music festival with a focus on classical saxophone. Participants are encouraged to contribute with suggested repertoire and also to apply as either single participant or as part of an existing ensemble. There is no question the festival is a success as it has already gathered saxophonists from Sweden, Norway, Finland, Slovenia, Denmark, United Kingdom, Russia, Spain, France, Germany, the Netherlands, Poland, Japan, Argentina, Switzerland, Belgium and the USA.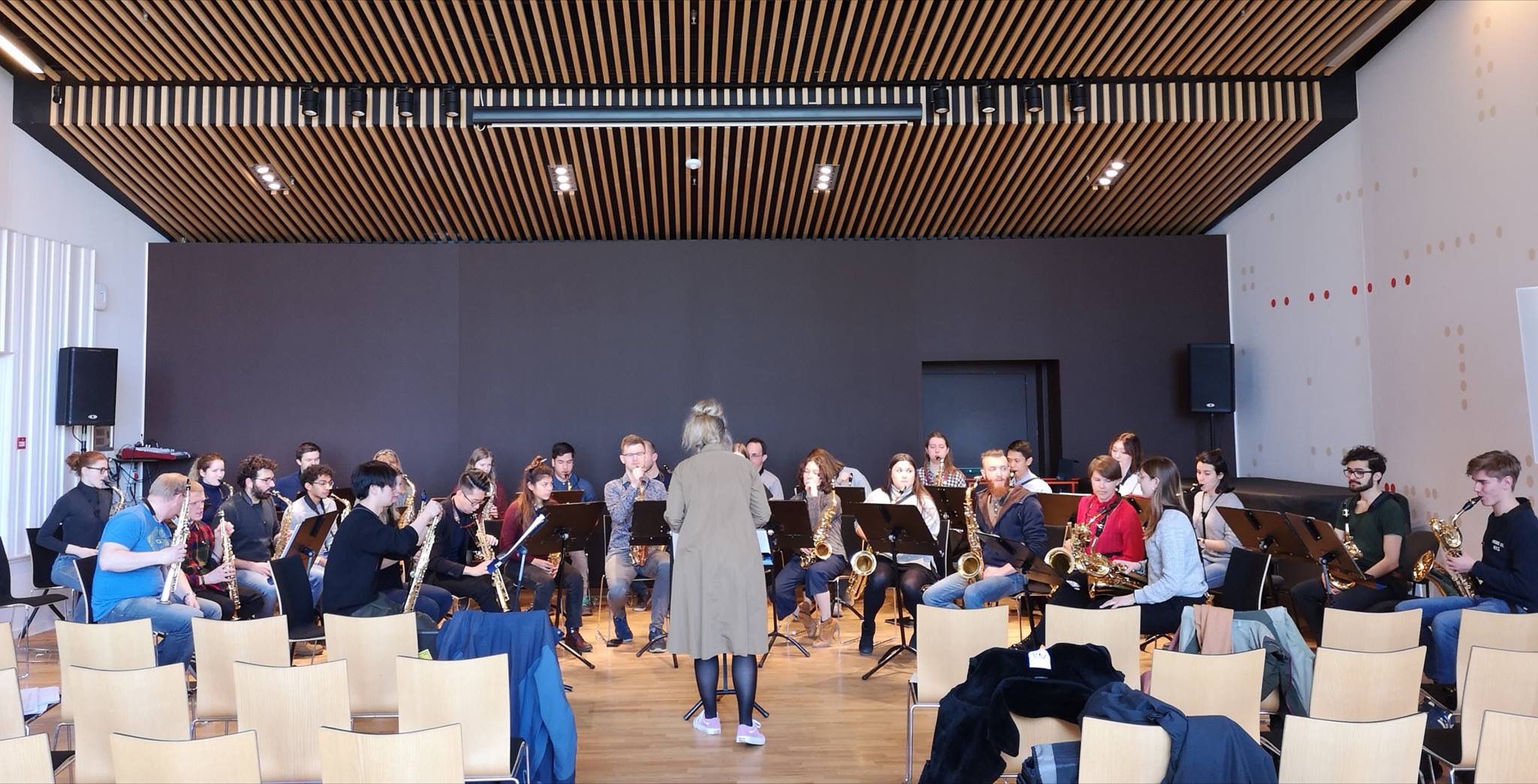 Ensemble rehearsal with Anja Nedremo
Kammermusiksalen, Musikhuset, Aarhus, Denmark
The 11th edition (April 2019) was the first in which I participated and it was also the first one hosted by Anja Nedremo & Henriette Jensen. And what an amazing job they did continuing this legacy by Johannes Thorell! 
This was my very first participation in the festival but I can assure you it won't be my last. Meeting all these saxophonists from around the world and getting to know all these different playing styles and views on music is so enriching. Also the fact that you play ensembles and chamber music groups all day with different people, means you grow a bond much quicker through music making. Oh and did I already mention this is all for FREE? Yes, you heard that right, no participation cost at all, you only have to find housing/a hostel/Airbnb/… and makes sure you eat.
So next to all the rehearsals we gave 4 concerts, with repertoire fixed around a specific theme for each of the concerts, the students of Royal Academy of Aarhus organized lots of side activities and crazy evening concerts to entertain us at night.
Make sure you don't miss it next year and like the Nordic Saxophone Festival facebookpage and join the Nordic Saxophone Festival Group to get notified when applications start!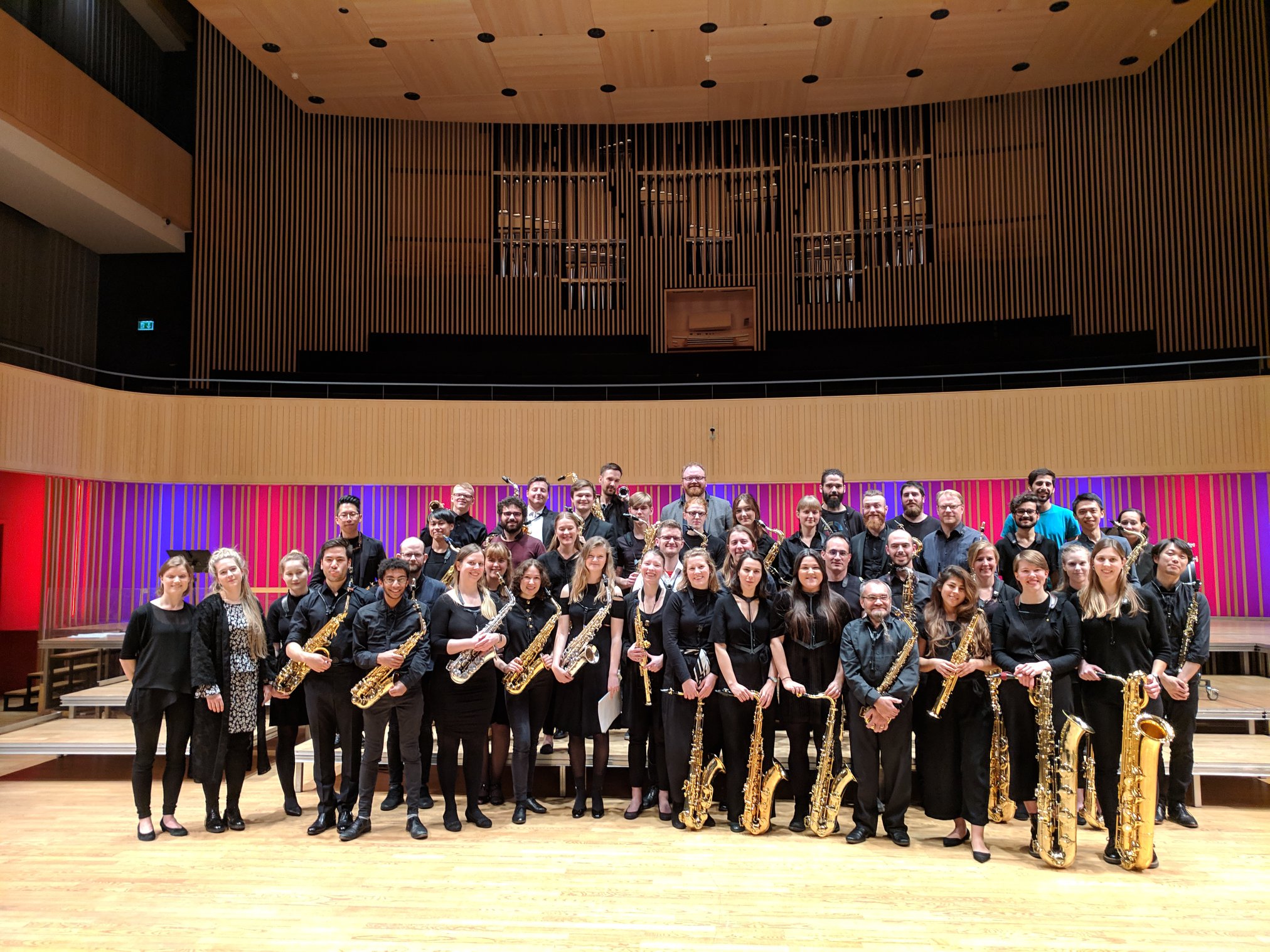 All participants after the final concert
Symfonisk Sal, Musikhuset, Aarhus, Denmark