Hector Berlioz & the Saxophone
Hector Berlioz was the 1st composer ever to use the saxophone (1844) in an adaptation for 6 wind instruments of his Chant Sacré. The saxophonist on duty was none other than the inventor, Adolphe Sax, himself! He played a prototype of the baritone saxophone. Unfortunatly the score was lost…
Hector Berlioz was not only a renowned French composer, but also conductor, author and music critic. He was one of the first to write about Adolphe Sax' new instruments. It was in his eleventh article, on March 13, 1842, that Berlioz wrote about Adolphe Sax and his new instrument Hector in the Revue et gazette musicale:
A valuable invention, by nature of the beautiful sound it gives to the ophicleides, is that which has recently been made by Mr. Sax of Brussels. It involves the replacing of the mouthpiece with a clarinet mouthpiece. The ophicleides thus become brass instruments with a reed; the difference in sonority which results from those instruments using this system is much to their advantage, in the words of those who have been albe to judge it. Very probably the ophicleide-à-bec will come into general use in a few years.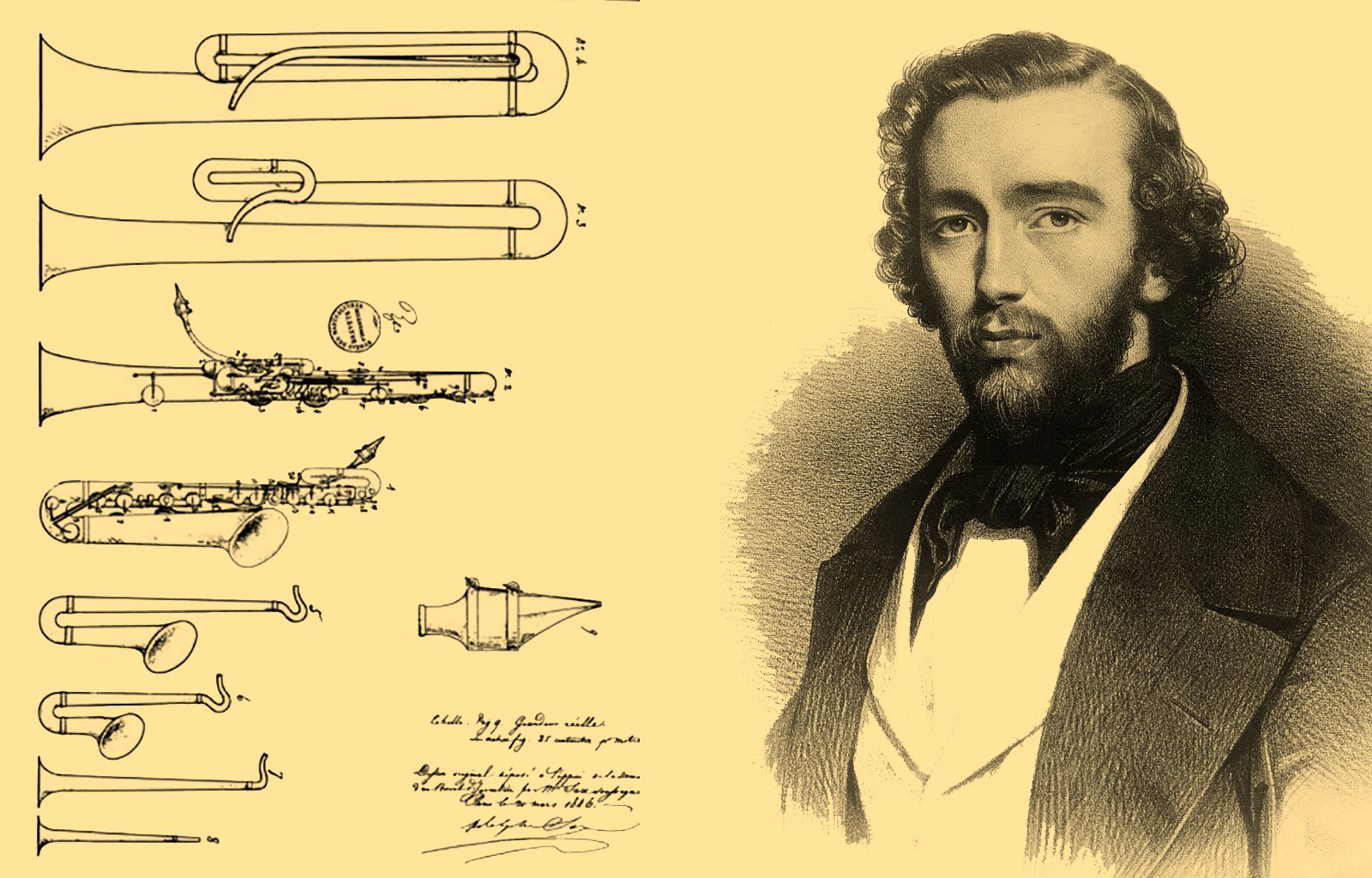 Adolphe Sax & drawings of his first patent.
Either the name "saxophone" was not given to the instrument, or Berlioz did not know it as such, he was right to claim the instrument would come into general use. On June 12, 1842 he wrote an article titled Musical Instruments – Monsieur Adolphe Sax in Journal des débats where for the first time, the word saxophone was used, although Berlioz called it "saxophon" without the "e".
"Composers will owe much to Mr. Sax when his new instruments will come into general use. If he perseveres he will meet with the support of all the friends of art." – Hector Berlioz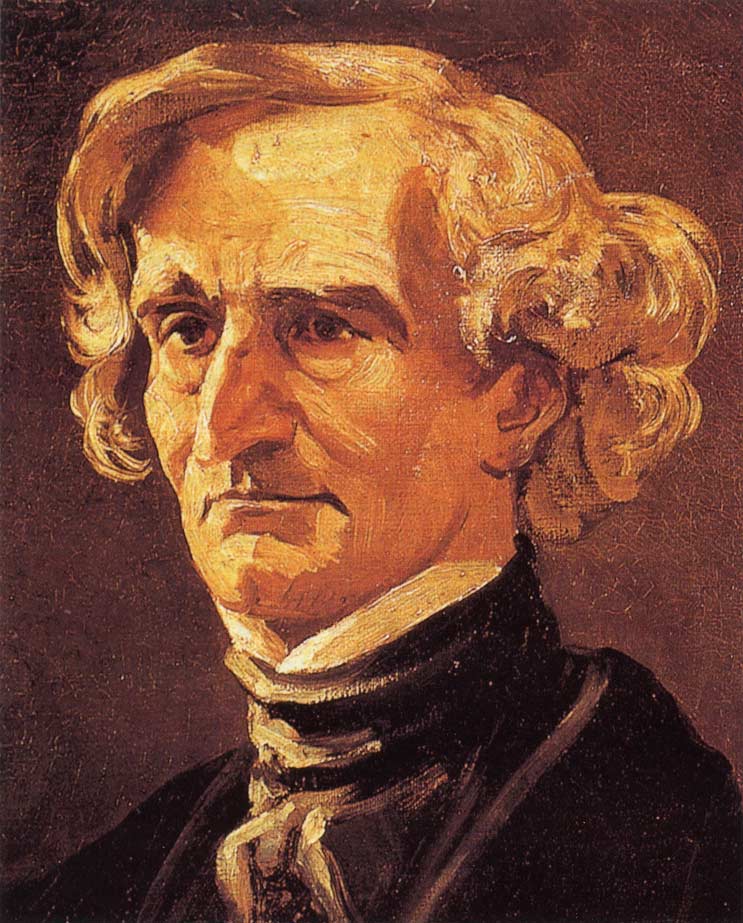 In 1843 Adolphe Sax became a rising star in Paris, making friends who would stay close to him all through his career. In the same year, Berlioz corrected his Grand traité d'instrumentation et d'orchestration modernes which contained Berlioz' description of the earliest saxophone.
It is obvious that with all these articles and letters Berlioz wrote, metioning Adolphe Sax and his new instrument, the saxophone, he had an enormous  impact on the success of Adolphe Sax' and his saxophone.
Berlioz and Sax become bons amis and it was Berlioz who was responsible for the very first composition that featured the saxophone. Berlioz made an arrangement for his choral work Chant Sacré that utilised 6 wind instruments by Adolphe Sax, and represents the first known use of the saxophone. The lost version of 1844 featured 2 trumpets, 1 bugle, 2 clarinets and a prototype of a baritone saxophone, played by Adolphe Sax himself.
Thank you Berlioz for your kind words and the support for our wonderful instrument, the saxophone.
"It (the saxophone) is full, mellow, vibrant, with an enormous power and easy to play sweetly" – Hector Berlioz